Categories: Newest | AMZ Related | Non-AMZ Related | Beginner | Collaborations | Sketches | Photography | Pokemon | Pixel | Featured Art

welcome to Crystal Lake
April 5th, 2018 at 10:41 am




Jut a joke among some friends that F13 is just Jurassic park.

[ Posted by:
JynxJynx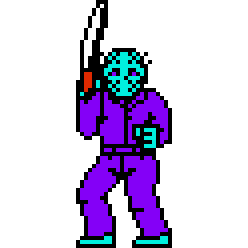 | More ]
Rating: Ratings have been disabled by the author.
Comment on this art
You must be logged in to post comments!